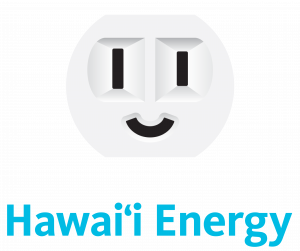 Hawaiʻi Energy Case Study
Heat Pump Water Heater Virtual Power Plant
BENEFITS OF OUR PROGRAM
Your comfort is our #1 priority – our service is unique and features advanced software intelligence that prioritizes resident comfort to ensure we meet your normal hot water needs.
Free for you – when we control your water heater along with hundreds or thousands of your neighbors' heaters, we are essentially creating a "virtual" power plant. So instead of paying power plants for energy, utilities are paying you!
Bill savings – earn bill credits from participating in utility programs or from shifting consumption from peak to off-peak electricity times under time-of-use rate structures.
Energy independence – supporting clean energy reduces fossil fuel imports and helps make our communities more energy independent. Now even more people can be part of the solution.
WHAT IS A GRID-INTERACTIVE WATER HEATER?
Basically, "grid-interactive" just means "smart". Our grid-interactive water heating technology is almost identical to how smart thermostats learn and manage your home's air conditioning, but the key difference is that we are not only making water heaters smart to benefit you, we're also doing it to benefit your local electric grid. The device itself is free to you, and the utility pays you to support the grid.
HOW DOES A GRID-INTERACTIVE WATER HEATER WORK?
After Shifted Energy installs its Ara controller near your current water heater, then we can optimize the operation of your water heater to maximize heating when renewable energy is prevalent on the electric grid, and minimize heating when electricity is expensive or the electric grid is stressed.
Your water heater will work with those of your neighbors to form a large fleet. With many units working together, you are helping to balance the grid, lower electricity costs for everyone, and decrease fossil fuel consumption, all while getting the same amount of hot water.
HOW DOES THE PROGRAM WORK?
Typically, utilities express interest in our services, and then we work to deploy our devices in their region. We have found the best way to do that is by connecting with property managers and owners of multi-family buildings to sign up dozens or even hundreds of residents at once. Utilities often offer benefits and incentives to residents to participate.